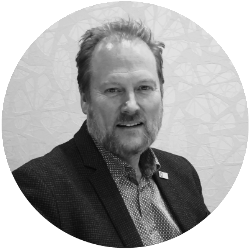 Mark Stock
Chairman
mstock@itrium.co.uk
After qualifying as a Chartered Accountant with KPMG, Mark spent 7 years specialising as an IT Auditor. He went on to develop and build the firms UK Governance, Risk and Internal Audit practice in the 90s.
Admitted as a partner in 1999, Mark's focus on Risk Assurance culminated in becoming the global Risk Assurance lead for Energy & Natural Resources, having advised companies including: BapCo, BP, Gazprom, Hanson, Heerema, KPC, Maersk, Shell, Xstrata.
As Group Audit Director for Vodafone Mark gained experience of providing assurance over a range of new technologies as well as seeking to further the use of data analytics.
At PwC Mark has led on strengthening Governance, Risk and Compliance with public and private sector clients across a full range of sectors with an increasing focus on leveraging emerging technologies.
Mark has had a range of experiences of managing Fraud Risks. This has included running Fraud Awareness programmes, investigating and learning from fraud incidents and building KRI dashboards and diagnostics to better prevent fraud.
Amanda Suhadolnik
Chief Operating Officer
asuhadolnik@itrium.co.uk
Amanda is COO with a broad range of responsibilities including all day to day aspects of the administration of Itrium Analytics including project management, client relationships and general operations.
Amanda's experience has included organising multi-million pound, international events for pharmaceutical, financial services and technology companies ranging from Pfizer, Lloyds Banking Group, Dell, Sony and GSK and running large technology PR campaigns for the likes of Diageo and Cadbury's.
She is one of the founding partners of specialist executive search business Brightbridge Executive Search and has worked with countless private equity firms and corporate finance advisories on projects over the years. To date she has been involved in the appointment of more than a hundred chairmen and senior leaders into private equity backed businesses in the UK.